DISCOGRAPHY
The Copperplate Sessions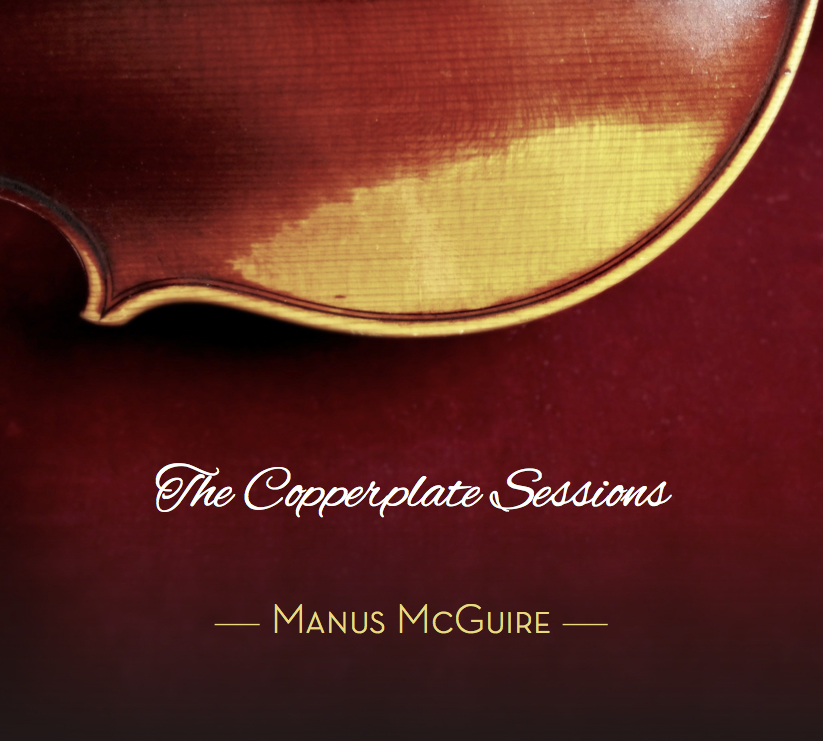 Sample Tracks

Track 1:

Copperplate Set (Irish Reels)

Track 2:

Carousel Waltz

Track 3:

Canadian Reel Set

Track 4:

Gort na Mona (Song)

The Copperplate Sessions


Buy the latest CD from Manus McGuire via PayPal now!

€15.00




Price includes post and packaging.
Worldwide delivery.
No additional shipping costs.
REVIEWS: What people are saying …
Irish Times, Nov 2018 (Ireland)
"The Copperplate Sessions Manus McGuire – a fiddler with a golden touch"
"McGuire manages to capture the energy of a live session while never sacrificing the finesse of the playing: a rare feat but one he achieves with seeming effortlessness." (Click here to read the full review)
— Siobhan Long
Folkworld, Nov 2018 (UK)
"The Copperplate Sessions"
"Sligo fiddler Manus McGuire offers an eclectic feast of fiddle music here. Close your eyes and you could be anywhere from Sligo to Saskatoon, anytime from Prohibition to present day, surrounded by the best of traditional musicians"(Click here to read the full review)
— Alex Monaghan.
Irish American News, Oct 2018 (Chicago, U.S.)
"The Copperplate Sessions"
"Manus McGuire has gifted us with this album and it is a definite 'must have' for your collection. There is absolute joy in his play that is unmistakable and intoxicating"
— Maryann McTeague Keifer.
Manus McGuire's CD is the perfect gift for family or friends who are passionate about traditional Irish music. Buy the album online through the safe payment process of PayPal and the CD will be shipped anywhere in the world… there are NO ADDITIONAL SHIPPING COSTS! Manus McGuire tours extensively around the world and this is a perfect opportunity to bring wonderful Irish Fiddle playing into your home. With the traditional Irish fiddle being accompanied by piano, guitar, upright bass,… not to mention guest vocals from Emily Flack, each tune will delight.
You can buy this traditional Irish Fiddle music album on CD now by clicking "BUY NOW" button below. All major cards accepted.
Full Tilt Live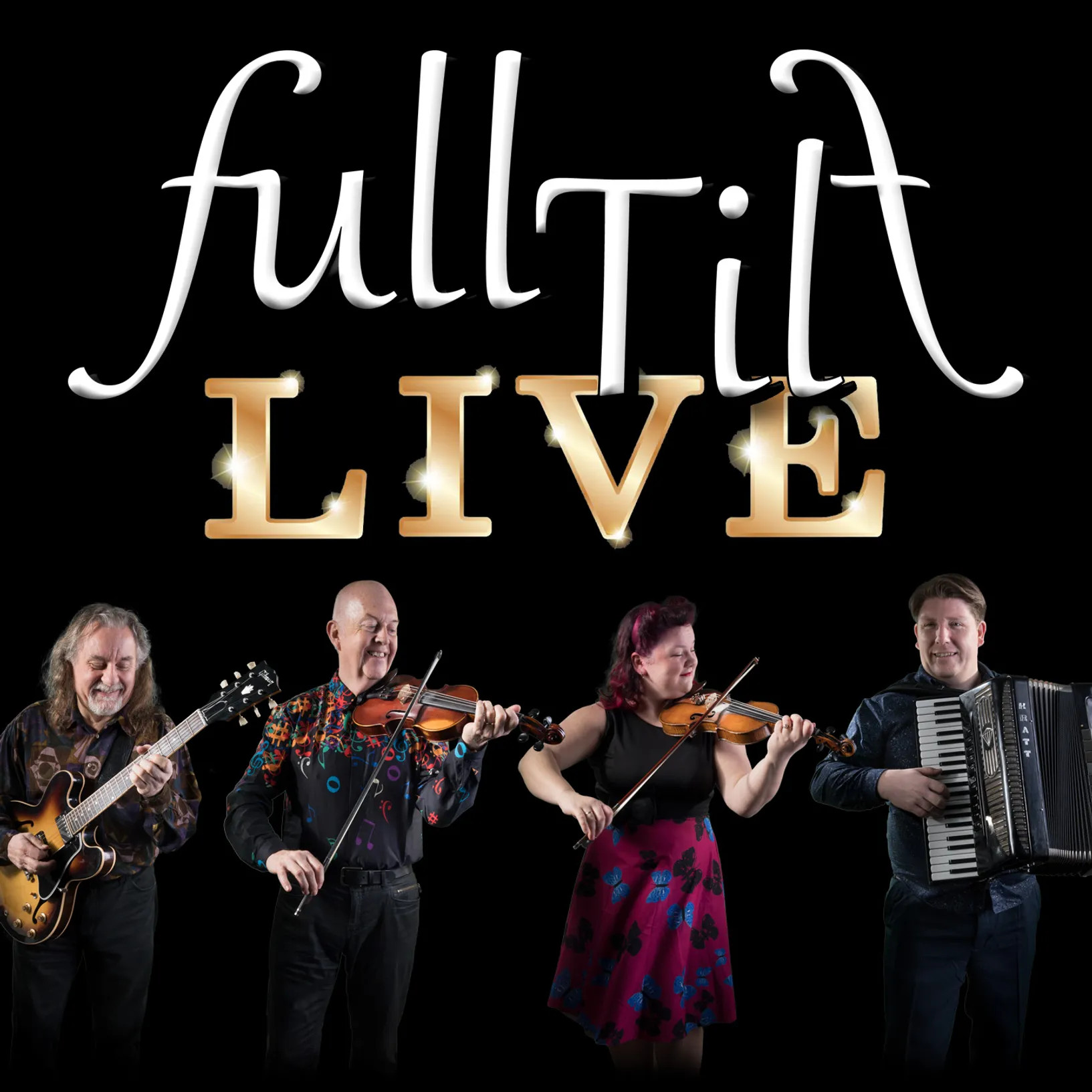 Artist: Full Tilt
Year: 2019
"Full Tilt Live reminds you of what a special thing an in-person event is: the in-the-moment sensation, the rapport between band and audience, the sheer joy of applauding and cheering a great performance."

– Celtic Music Reviews, Boston, March 2021.
The Return of Spring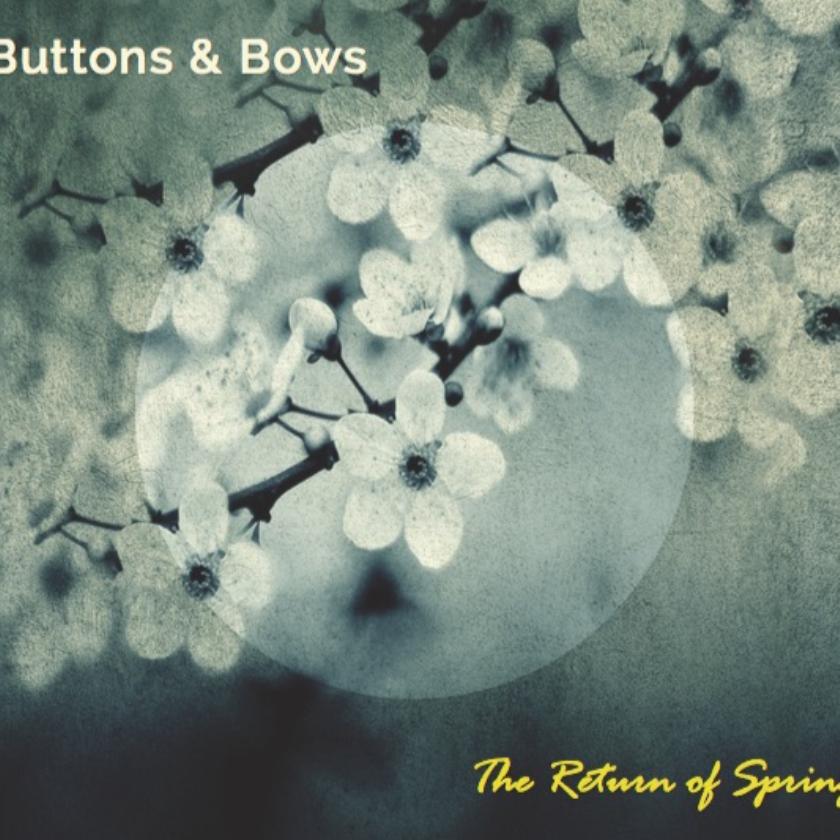 Artist: Buttons & Bows
Year: 2015
Awarded traditional album of the year 2015, The Irish Times Ticket Awards.
GREEN GRASS BLUE GRASS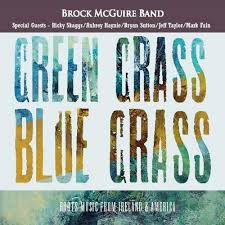 Artist: Brock McGuire Band
Year: 2011
"If an adrenaline rush is what you are after, you'll find it on this exuberant collection Green Grass Blue Grass. Virtuosity in full flight"
Irish Times
FIDDLEWINGS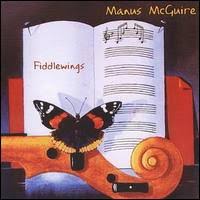 Artist: Manus McGuire
Year: 2006
Label: Shelly River Music
Please check the following website: compassrecords.com
"Fiddlewings exudes class from first to last note played. Variety, virtuosity and vitality are the lasting impressions created by this recording"
— Earle Hitchner, Irish Echo, New York.
SAFFRON & BLUE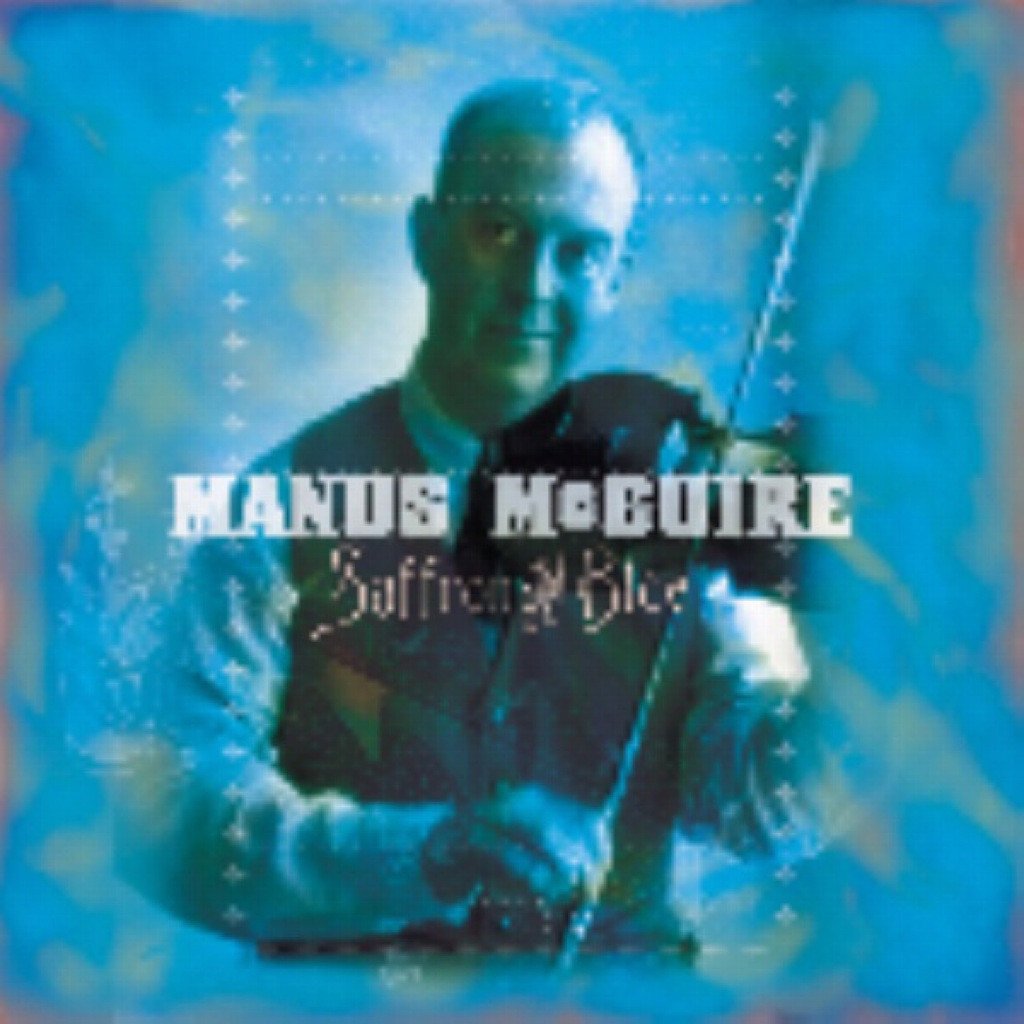 Artist: Manus McGuire
Year: 2000
Label: Green Linnet Records
"When the buyer purchases this album, he or she is getting in on not only a wonderful piece of work, but a musician at the peak of his powers."
— Bill Margeson, Irish Music Magazine.
MOVING CLOUD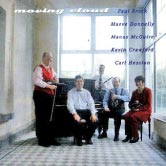 Artist: Moving Cloud
Year: 1994
Label: Green Linnet Records
THE FIRST MONTH OF SUMMER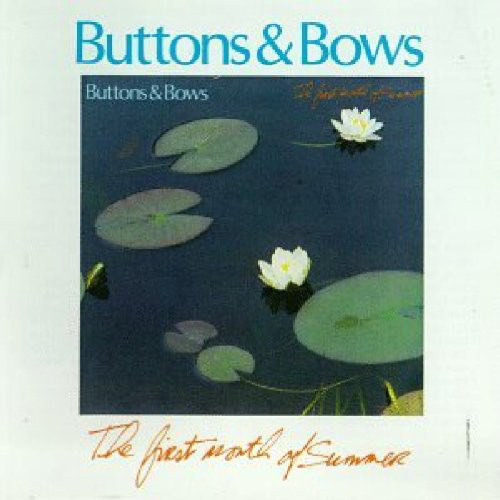 Artist: Buttons and Bows
Year: 1987
Label: Green Linnet

The track "Inisheer" was used as a soundtrack in the movie, "The Good Mother" starring Diane Keaton and Liam Neeson.
GRACE NOTES – NÓTAÍ MAISE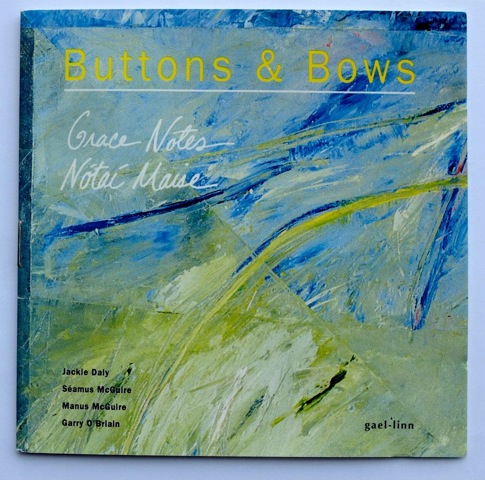 Artist: Buttons and Bows
Year: 1991
Label: Gael-Linn
BUTTONS AND BOWS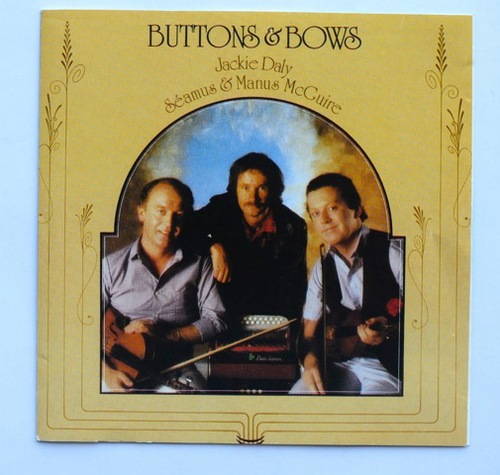 Artist: Buttons and Bows
Year: 1983
Label: Green Linnet
As well as performing, Manus has concentrated on three areas in his fiddle career to date : composing, recording and teaching.
He has recorded CDs with:
His brother Seamus McGuire (fiddle duo):
Humours of Lisadell
Carousel (also with Dáithí Sproule)
Buttons and Bows:
Buttons and Bows
First Month of Summer
Gracenotes
The Return of Spring
Moving Cloud:
Moving Cloud
Foxglove
Brock McGuire Band:
Brock McGuire Band
Green Grass Blue Grass
Full Tilt:
Full Tilt Live
Manus also recorded solo fiddle albums:
The Copperplate Sessions
Saffron and Blue
Fiddlewings